Here's where you can find promo photos, video, and audio for The Ukulele Kings.
Please contact Ben Hassenger with any questions or requests for further info.
Promo Photos
Click on the image for a higher-resolution image.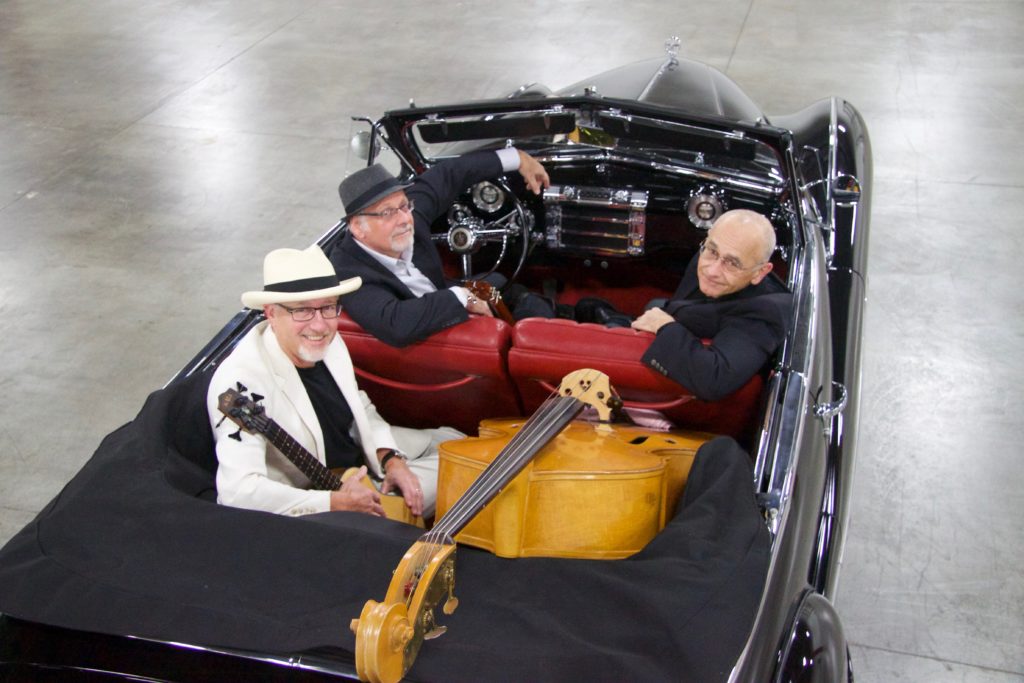 About
The Ukulele Kings are a fun and involving all-ukulele trio featuring tasty and clever originals along with select covers you never would have expected to hear on the uke. All members of the combo are veterans of the Lansing music scene; songwriters and ukulele players Ben Hassenger and Patrick Malloy played for years together in the legendary band Mystic Shake and bassist Steve Szilagyi laid down the foundation for the alt-country band The Weepers. Great for parties, festivals, corporate events, and more – contact Ben at benhassenger@gmail.com for more information and booking. Check out the videos below to get a taste of the Kings, more are available to watch and listen to on their YouTube playlist.
Video
Audio